"War makes good history, but peace is poor reading." – Thomas Hardy
And sardonically enough it is true. Though war may represent a horrible time in human history, it also allows us to learn about various principles, strategies, and consequences that occur during the course of conflict and how to bring about peace.
Another important aspect of war is the technological advancement of machinery and the rapid advancement of weapons, which helps to maintain life even in times of peace. And if you happen to be a fan of all kinds of cool war machinery, this article will definitely pique your interest. It is about the different kinds of battleships which were used in World War I and the top 10 among them!
World War I, or the Great War as it is also known, was the first conflict to involve many countries, with many casualties and many consequences all over the world. From technological advancement to military advancement, no stones were left unturned to ensure victory in this huge war. While the motto "necessity is the mother of invention" is certainly true in times of crisis, it is also true that human ingenuity knows no bounds when it comes to designing war machinery. And battleships are a major part of that. After all, naval battles were a crucial aspect of World War I and could lead to quick victories.
Battleship Overview of WW1
Many great battleships were involved in the First World War such as HMS Canopus and HMS Colossus, for example, and while many have been lost in time, some were improved and upgraded and became famous in their own right. These ships will continue to feature in the history of warfare as time passes. There was a total of 21 Allied ships versus 16 ships of the Central Powers, which show just how far battleships have come from their previous designs.
There are many battleships and cruisers belonging to other countries which we have not mentioned here, but which played no less of an important role in the Great War. These include Japanese and German battleships which are not mentioned due to a lack of information about them. While many battleships didn't make the cut, the 10 battleships listed here are enough for a comprehensive overview. So without further ado, let's discuss the top 10 battleships of World War I and their roles and specifications:
10. Ammiraglio di Saint Bon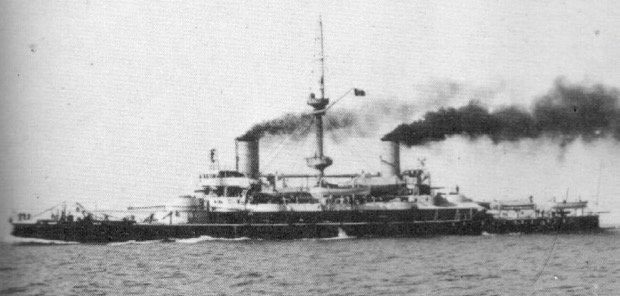 Battleship: Italian Regia Marina
Built: 1890s

One of the pre-dreadnought classified ships in the Italian Navy just before the Great War began, the Ammiraglio di Saint Bon is definitely a battleship to be remembered. It led to some very important victories in the Italo-Turkish War and held its own in the onslaught against the Ottoman Empire, leading to the creation of the state of Libya.
It had gigantic dimensions: a volume of 10,700 tonnes, it was 367 feet long, had a 69-foot tall beam and a draught of 25 feet. It was fully capable of carrying more than 500 naval officers and could easily reach a speed of 18 knots. Being a well-established battleship, its design included ample space for the armory and ensured that there could be many sets of guns across its fore and back, along with the presence of torpedo tubes which could destroy an enemy vessel from below the waterline.
9. HMS Barham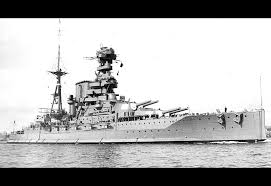 Battleship: Royal Navy (UK)
Built: 1910s

This battleship is the stuff of legend. Build to defeat German excellence and cement the presence of the British in naval combat, this ship is a famous veteran of World War I. It was a Queen Elizabeth class of ship and had six similar counterparts.
With more than 24 boilers, this ship held its head up high as one of the fastest and strongest ships in the navy. With a top speed of 24 knots, multiple guns and a special twin-gun turret, this ship was nothing less than a menace to its enemies. It could carry a crew of 1,000 and soon after getting torpedoes, HMS Barham proved its worth in the famous Battle of Jutland.
8. Benedetto Brin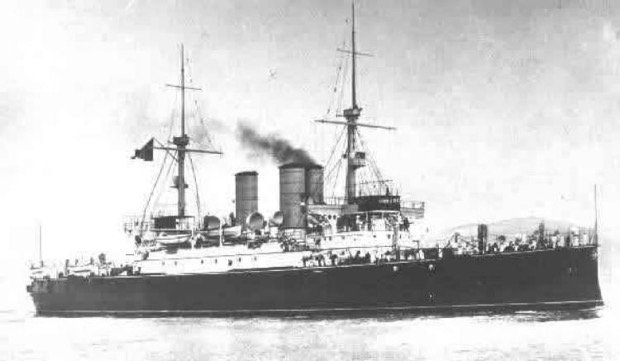 Battleship: Italian Regia Marina
Built: 1899 to 1905

Though it had a short operational life, the Benedetto Brin certainly jumped head first into the First World War. A pre-dreadnought warship of the Regina Margherita class, it was designed for open-water conflicts and gave priority to speed over protection.
It had enough weaponry to compensate for its lack of protection and made for a formidable enemy on the high seas. However, its untimely loss was caused by an onboard explosion during its deployment in Tripoli, which was most probably caused by sabotage.
See also:
7. Caio Duilio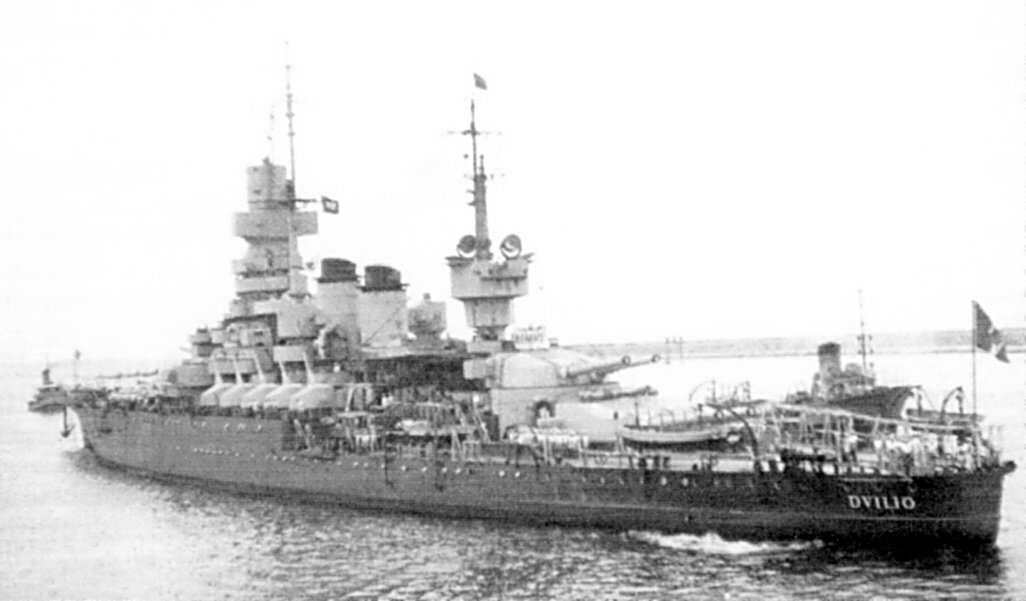 Battleship: Italian Regia Marina
Built: 1912

One of the rare battleships that stood the test of time, the Caio Duilio not only survived both world wars, but also the Cold War. With its dreadnought class capabilities, this ship could hold its own in a conflict.
With five turrets and over 2,000 men onboard, this battleship primarily maintained patrols. However, the enemy was cautious about engaging it, so this battleship didn't get to see much action in the war, but was definitely was a great defense for the Italian Navy.
6. FS Bouvet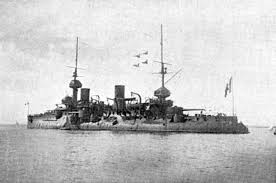 Battleship:
Built: 1912

One of the stars of the French Navy, the Bouvet played a crucial role in World War I but unfortunately was badly damaged and sank near the Dardanelles in March 1915.
One of the major frontier battleships of its time, the Bouvet was the pride of the French Navy until it was downgraded to a pre-dreadnought battleship. However, with a strong bridge superstructure and twin masts, it was no less formidable than other battleships. It had low-profile and single-gunned turrets at the front and back. It fought against the Turkish until it was sunk by mines.
5. Giulio Cesare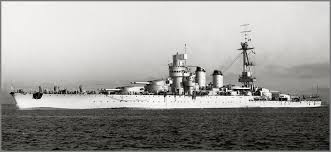 Battleship: Italian Regia Marina
Built: June 1910

One of the most intriguing and yet trustworthy battleships in history, the Giulio Cesare did have quite an interesting history in World War I before it was passed on to the Soviets from the Italians.
With a total of 31,000 horsepower available from its engines, you can well understand the battleship's strength. With a crew of 1,000 and a multitude of turrets and torpedoes, this ship played a crucial role in World War I.
4. HMS Agamemnon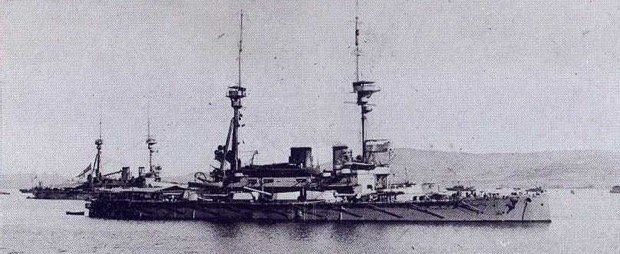 Battleship: Royal Navy (UK)
Built: 1908

This was the last of the British pre-dreadnought battleships before the ships became obsolete, and it became one of the star ships which took part in the grand naval battles of World War I. Perhaps the ship might have survived if it had been technically more advanced and upgraded to dreadnought class, but with its speed of close to 19 knots, it was still able to bomb the Turkish shoreline and survive several howitzer attacks, keeping its crew safe until the Armistice.
3. HMS Agincourt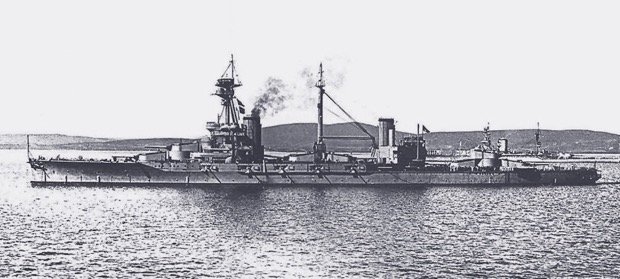 Battleship: Royal Navy (UK)
Built: 1910

One of the top dreadnought class battleships, HMS Agincourt definitely lived up to its reputation. Initially meant for the Brazilian Army, it was sent to the Ottoman Empire before the Royal Navy finally bought it and kept it for active use.
With the perfect combination of speed and safety, this ship was guaranteed to be one of the top contenders in a naval battle. It was mired in controversy from the start, when the British took it away from a potential enemy like the Turks despite them having already paid for it. This did not sit well with the Turks and they made sure they joined the Central Powers.
There were more than seven turrets on the ship and a high-class special ability gun. It had a good speed of 22 knots and also supplementary firepower and torpedoes. It fought in the famous Battle of Jutland where it helped the Allies get a step ahead and sail to victory.
2. HMS Indefatigable
Battleship: Royal Navy (UK)
Built: 1907
One of the classic battleship cruiser ships in pre-World War I maritime history, HMS Indefatigable definitely lived up to its name! HMS Indefatigable had no qualms in sacrificing its heavily armored protection casing in favor of high speeds, leading to the formation of the cruiser warship category.
With a range of 7,000 nautical miles and over 25 knots, the ship was definitely not one to underestimate. With two main masts and two hull superstructures, it carried a crew of 800 seamen, though another 200 could be easily accommodated during wartime. A successor of the famous Invincible class, the Indefatigable class was definitely one of the top battleships available.
It operated in the Mediterranean and made its mark in the Battle of Dardanelles before eventually being lost during the Battle of Jutland. Only two of the crew survived that terrible onslaught.
1. HMS Bellerophon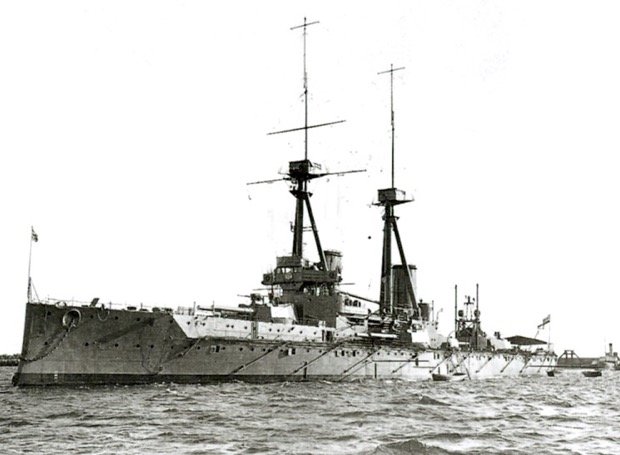 Battleship: Royal Navy (UK)
Built: 1907

A major participant in the famous Battle of Jutland, HMS Bellerophon was one of the fastest ships of the British Royal Navy. Mainly inspired by the technological advancements of the Germans, HMS Bellerophon belonged to a class of ship that revolutionized naval warfare and had superior capabilities to the normal dreadnought class.
It had increased fore power to its auxiliary guns, improvement in armor, and an increase in the number of torpedoes a battleship could carry. HMS Bellerophon bravely protected important commercial shipping lanes and tried to damage the German fleet as much as possible to limit its onslaught. Later on, after this battle, it continued to patrol the seas while making sure the enemy was contained. It has also carried quite a few well-known members of the Navy and Admiralty during its time.
Conclusion
While conflict at sea may not be a pretty piece of history, its importance as a reference point for future conflicts cannot be underestimated. These warships were designed solely for use during war and many men were proud to serve on them. Nowadays, we can learn about the different types of battleships through friendly open water exercises. So, let these great ships and their rich history fuel your imagination as you behold their glory.