Ancienthistorylists.com was started as a website to share ancient history information in an interesting top 10 list format. The website has received numerous accolades from readers. I have received hundreds of emails from students, teachers, professors, and ancient history enthusiasts around the world.
Today, Ancienthistorylists.com has more than 500,000 page views a month. More than 50,000 people have subscribed to our email list. Some of the articles were featured in other popular ancient history magazines and student's resources centers. I am extremely humble for all your support.
About Me: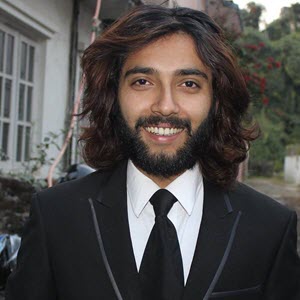 I am Saugat Adhikari from Kathmandu Nepal. I've always been passionate about Ancient History. This blog is the result of my effort to share ancient history information in an interesting way. I believe that history is an important subject and can be taught in an interesting way.
If you have any comments about the site or just want to say hello, you can find my email address below. Your feedback will help me to continue to develop the site.
If you want to know more about me here are the 10 facts about me:
I love to travel and see the world. I love to know about the city, its history, and its architecture.
My favorite person in Ancient History is "Hannibal Barca"
My favorite ancient civilizations are "Ancient Rome" and Ancient China"
I have co-founded a travel company that is based in Kathmandu Nepal. It is my full-time Job.
I am 34 years old.
My favorite event in ancient history is the "assassination of Julius Caesar".
I am a nerd. I love to know the details about everything.
I love to talk with random people from different countries.
I want to go to Pakistan and visit the "Indus valley civilization".
I love surprises. I don't like to plan my life.
Contact
If you have any interesting list that you would like to share or if you have any other comments or feedback, please feel free to contact me at: saugat@ancienthistorylists.com.
If you think a correction should be made to any of the articles, please contact: corrections@ancienthistorylists.com.
Useful History Resources
Discussion